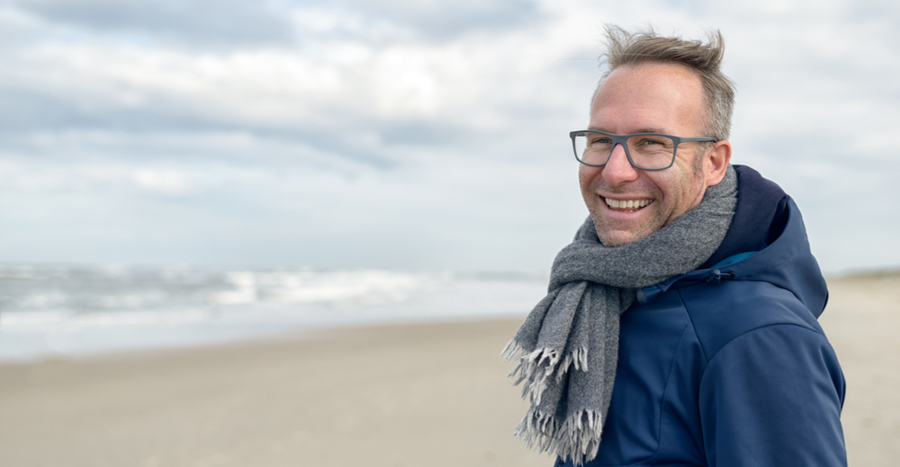 You have always felt good about your body. You're a man who has been dedicated to taking care of yourself. You fuel yourself with healthy foods. You stay active. You haven't had any problems, but everything changed once your 40s set in. Now, your weight is heading up, along with a long list of other symptoms that are changing the way you feel. You could be suffering from a drop in testosterone. Testosterone replacement could help you take on your weight gain, along with your other symptoms.
What are Typical Signs You Have Low Testosterone?
Low testosterone is a common issue for men as they head toward middle age. Most experience symptoms of a decrease in this essential reproductive hormone in their 40s and 50s. The telltale symptoms include a loss of sex drive, fatigue, no energy, and a lack of stamina. Strength tends to decline as well. All of these symptoms lead to a slowed metabolism. This is when weight gain occurs, even when you haven't changed your lifestyle. You can take control again with testosterone replacement.
How to Determine Your Testosterone Levels Have Dropped
To find out if your testosterone level has changed in a dramatic way, you need to be evaluated by your doctor. Your doctor knows the typical questions to ask to pinpoint the source of your troubles. A blood sample can tell a great deal as well, measuring your testosterone level. If it has come down considerably, your doctor can recommend testosterone replacement. If another health issue has been affecting you, your doctor will help you to find a solution.
What are Your Options to Improve Your Testosterone Levels?
You can choose the best alternative for testosterone replacement to suit you. It could be hormone pellets. If you go with this option, your testosterone levels will go up as pellets release the hormone over time. The pellets are inserted by your doctor beneath your skin. You can choose a testosterone patch that is applied on your skin. Otherwise, testosterone injections are one of the most popular forms of replacement. Once you replace your hormones, you will begin to notice an improvement. Your symptoms will go away in time. With consistent treatment, you can feel like you are back to your old self.
Contact Us
If you are experiencing a hormone imbalance, the first step to reclaiming health is to make an appointment with the professionals here at EnvoqueMD. Describe the symptoms you have been experiencing, as well as how long they have been bothering you. One of our experienced professionals can perform the appropriate evaluations to determine the root of your troubles. Contact us today and schedule your consultation towards improved overall health.