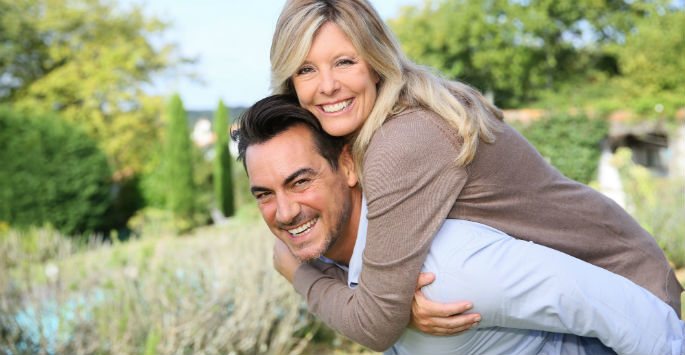 Your friends tried to warn you about a drop in your testosterone levels, but you didn't believe it was possible. You've always been as healthy as a horse. There was no way that your hormones could get you down. You were wrong. You reached a certain age and your body suddenly seemed to turn on you. You no longer have the strength that you used to or the stamina that could carry you through your workout regimen. You haven't changed any of your healthy choices in life, yet your weight is going up. You always feel like you are dragging. You've been getting extra sleep, but it doesn't matter. Your fatigue is crushing you. You have another concern that is really getting to you. Your libido has really diminished as well. It's time to consider bioidentical hormone replacement for men.
What is Going on with Your Testosterone Levels?
You are going through a typical problem that affects many men at this stage of life. When you were younger, your testosterone levels were at their peak. This was the time in your life when you felt strong and energetic. You were able to take on any physical challenge that came your way.
As the years went by, your hormone levels began to decrease. As you get closer to middle age, they will drop even more. Some men seem to fly through this time of life without any significant changes, while others really feel the difference. If you are experiencing troubling symptoms, a decrease in testosterone could be the issue. You can address it with bioidentical hormone replacement.
Why Consider Bioidentical Hormone Replacement?
Bioidentical hormone replacement allows you to benefit from an increase in hormones using hormones that have the same makeup as the natural hormones produced by your body. This therapy can be performed in a number of different ways.
Bioidentical hormones allow you to get the proper dosage to restore your hormones to where they should be. Once your testosterone levels go back up, your energy and stamina will make a comeback, along with your libido. In time, your treatments will make you feel like you are yourself again. You may not be able to stop yourself from getting older, but you can bring your hormones back to where they should be.
How to Get Started with Bioidentical Hormone Replacement
To find out how bioidentical hormone replacement can help you, visit our specialist at Envoque MD in Scottsdale or Mesa. We will first make sure that there is nothing else getting in the way of your health. If your hormones are the problem, you can choose the hormone treatment that makes you happy. You can find the relief you have wanted to feel better with help from bioidentical hormones. Contact us today to schedule a consultation to learn more!