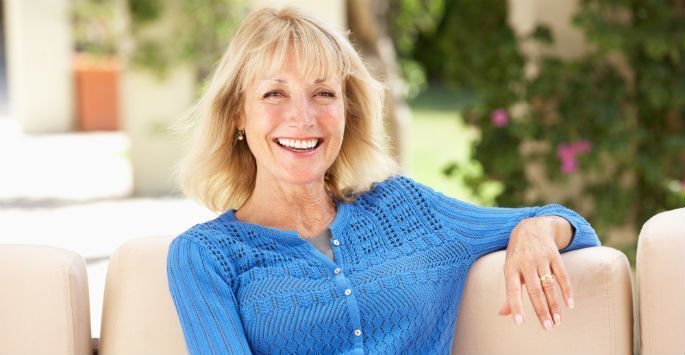 As a woman, you are at the mercy of your hormones from the moment puberty hits and throughout menopause. It's bound to make you feel like you are on a roller coaster. You experience mood swings and bloating when it's time for your menstrual cycle every month. You go through even more extreme changes when you are pregnant. You're heading toward the point when your reproductive system is going to shut down, and things aren't getting any easier. The symptoms are worse than ever. It's time that you take charge of your hormones instead of letting them control you. Women's hormone therapy can bring you the relief that you need.
How Does Women's Hormone Therapy Work?
Hormone therapy is designed to restore balance to your reproductive hormone levels. As you get older, your estrogen and progesterone levels are going to fluctuate. With the approach of menopause, you are likely to notice more pronounced symptoms. You may experience unexplained weight gain even though you haven't changed any of your routine. Your moods can change in an instant. Hot flashes and night sweats are typical problems experienced by women at this stage of life. You may also suffer from fatigue and bouts of insomnia. When you begin women's hormone therapy, you will be given a dosage of the hormones that you are lacking so that you will feel like yourself again.
How Can You Get Started with Women's Hormone Therapy?
You need to see our qualified medical professional for a thorough evaluation before you can begin women's hormone therapy. A physical exam and a blood test will be performed. Our team needs to make sure that you do not have any type of underlying problem that is causing your symptoms. If the blood test shows that your hormone levels are low, our doctor can prescribe women's hormone therapy for you.
With consistent treatment, you will notice that your symptoms are not as pronounced. As your hormones become balanced again, you can get your life back. Women's hormone therapy can help you to have mental clarity and more energy. As an added plus, you can enjoy more intimate moments with your partner. It's a treatment option that can make you feel like you have turned back time.
Learn More About Women's Hormone Therapy
Don't ignore your bothersome symptoms anymore or let your hormones control your life. It's time to get help. Women's hormone therapy at Envoque MD can make a world of difference. See our team of experts and be honest about the symptoms that you have been experiencing. Once we have assessed your condition and checked your hormone levels, you can move forward with women's hormone therapy. Contact us today to schedule a consultation at our office in Scottsdale or Mesa.