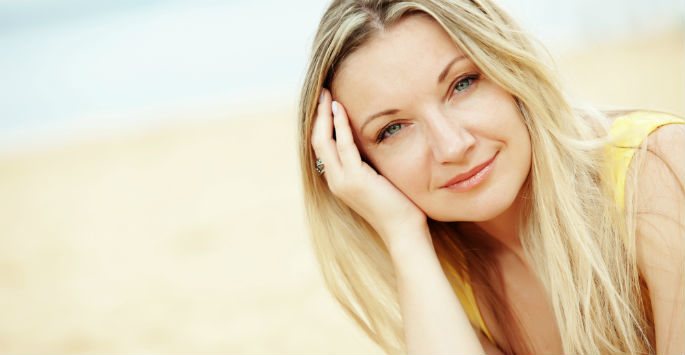 Hormone replacement therapy for women, known as HRT for short, is a medical treatment used to supplement the body's natural hormone levels affected by menopause and other conditions. The hormones are designed to replace the ones that the body no longer produces after menopause. The therapy may also reduce the risk of developing osteoporosis and heart disease. Hormone replacement therapy for women can be prescribed during as well as after menopause.
Why Replace Hormones?
Along with preparing the uterus for egg implantation, estrogen and progesterone serve several other metabolic functions. These hormones help the body process calcium, which is essential for strong bones and maintaining healthy cholesterol levels. They also play a key role in vaginal health. When the level of these hormones drops with age, you may experience symptoms like hot flashes, mood changes and sleep problems as well as night sweats, vaginal dryness and painful intercourse. These menopausal side effects, which can last for years, can negatively affect your quality of life.
Hormone replacement therapy for women has shown to be very effective in alleviating menopausal symptoms. With consistent treatment under the supervision of our team of professionals, you will start to feel like yourself again. Your energy will increase, your moods will improve, and your vaginal issues will get better.
When to Consider Hormone Therapy for Women
This is by far one of the most effective treatments for addressing menopausal symptoms. This may be the right treatment for you if you:
• Experience moderate to severe menopausal symptoms
• Have lost bone mass
• Suffer from premature menopause
Am I a Good Candidate for Hormone Replacement Therapy for Women?
If you are looking for relief from menopausal symptoms and are wondering if hormone replacement therapy for women is right for you, get in touch with our team at Envoque MD for a consultation. We will discuss your medical history, review your options and address whatever questions or concerns you may have. If you are in generally good health and do not have any risk factors, hormone replacement therapy may reduce menopausal symptoms and enable you to enjoy a better quality of life.
Envoque MD has offices in Scottsdale and Mesa. Contact us today to schedule a consultation for hormone replacement therapy!