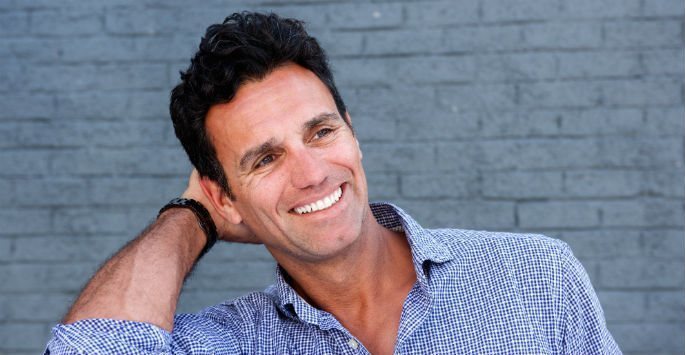 You knew that women suffered from menopause. As a man, you never expected your hormones to turn your life upside down. You've been forced to face the hard facts. You are going through andropause. Your testosterone levels have dropped and you are paying the price. You have no strength or stamina anymore. You can't get through your regular exercise routine. You hardly have the energy to get through a day. No matter how much you sleep, it never seems to be enough. You've been snapping at everyone. You're packing on the pounds, even though you watch your calories and exercise every day. Worst of all, you have lost all interest in the bedroom. You're at wit's end. Hormone replacement therapy may be right for you.
A Look at Hormone Replacement Therapy
You're not alone when it comes to the symptoms that you have been experiencing. As a young man, your testosterone levels were at their peak. They made you feel powerful, energetic and ready to take on the world. As you get older, your hormone levels begin to drop. Once you reach the milestone of 40, you may begin to notice some significant changes in the way that you feel. While some men seem to go through this phase of life without any problems, you are not one of those lucky people. To correct the problem, consider hormone replacement therapy. Your hormone levels will be brought back to where they should be. As a result, you will stop feeling the bothersome symptoms of andropause. It will take time and consistent treatment with the right dosage of hormones for you, but hormone replacement therapy works.
Is Hormone Replacement Therapy Right for You?
Hormone replacement therapy is not a do-it-yourself remedy. You should not be trying commercial products or any type of hormones that are offered online. You need to see the professionals. During a consultation at Envoque MD, explain what your symptoms are. Our team is going to look at your medical history to pinpoint any possible health problems that could be getting in the way. Expect a physical assessment as well. If our team is able to pinpoint a decrease in your hormone levels, hormone replacement therapy may be recommended.
Find Out How Hormone Replacement Therapy Can Help You
You can't stop the years from flying by. You can't stop the inevitable changes that are going to happen to your body. However, you can tackle andropause. We invite you to set up a time to visit Envoque MD to learn more about hormone replacement therapy. This simple and effective treatment can help you to get your body back on track.
For your convenience, Envoque MD has locations in Scottsdale and Mesa. Contact us today to schedule a consultation to learn more about our andropause treatments for men.